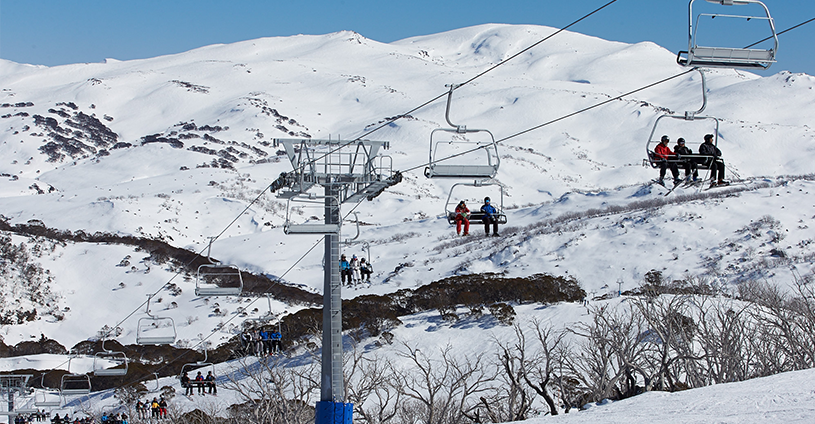 We've kicked off the snow season which means it's now time to start tracking your vertical metres for the year. If you've never logged into Dashboard before, let us give you the run down on what it's all about.
Perisher skier - Normo achieved the most vertical metres of anyone that year – he skied over one million vertical metres! You might be asking how we know all this detailed information. When you purchase your Perisher Card and start scanning onto the lifts, the information is collected and stored in your personalised Dashboard account. This is where you can track your vertical metres for the whole season and compare how you're going this year to the last.
So why was Normo so passionate about Dashboard last year? Well it was the best way to make sure he was getting the most out of his day's skiing, "Dashboard provides the motivation, it's the measure, it just urges you to do an extra few runs and stay out a little bit longer."
For those not interested in aiming for the "magic million metre mark", there are lots of other features in Dashboard that will help make your time at Perisher just that little bit better. When you're out and about on the slopes, forget your selfie stick, just get one of our Perisher Dashboard Photographers to capture a happy snap and you'll find this automatically appears in your Dashboard collection!
When you pick out your favourite one, you can share this straight to your Facebook and make your mates who aren't enjoying the snow jealous, or if you want a printed image simply buy online!
You can also check out what badges you've earned and where you're currently sitting on the Perisher leaderboard. Badges are a great way of keeping track of your achievements! We award these badges for a bunch of different achievements including days at Perisher & number of lifts ridden, plus there are resort area challenges, number of Skitube rides and of course, badges for different vertical metre milestones!
At the end of each day, you can also have your daily summary sent direct to you so that you can see what you've been up to! If you haven't signed up to receive our Perisher News, you can do that easily online – and don't worry, we only send you information that's specifically for you!
So there it is, the insight into Dashboard to make the absolute most out of your time here at Perisher.