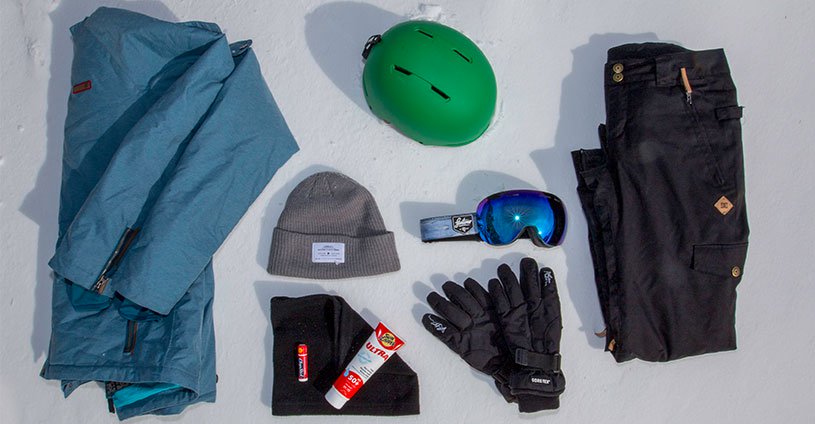 What to pack for a snow holiday
It doesn't matter if you are skiing or boarding or just enjoying the snow at Tube Town, it's important to be prepared for any weather conditions. Not only do you want to be warm and comfortable, you also want you and your family to be safe whilst on the mountain. Here are a few things that can guarantee you a good time whilst riding at Perisher:
waterproof ski/board jacket
waterproof ski/board pants
ski/snowboard
thermal pants and top (not cotton as it captures the moisture)
jumpers
goggles
beanie
waterproof gloves
ski/snowboard socks
neck warmer
helmet (this is compulsory for children having lessons)
Very few people have ever said "my eyes watered the whole way down the run and it was great!" Make sure you grab a decent pair of goggles to protect your eyes. Often we underestimate the impact of glare or wind in our eyes, so make sure you take care of them, while taking in the views here at Perisher.
Our top tip, along with some great goggles, is to wear a neck warmer, as the neck can be easily forgotten when it comes to rugging up. We guarantee this will keep you snug as a bug during the day!
For those who want to explore other activities at Perisher, it is still important to be prepared for the colder weather. Here are some handy suggestions to consider before you pack:
non slip warm waterproof shoes
scarves
gloves
warm socks
chap stick
Although your nose may run because it is cold, it doesn't mean the sun won't still burn! The snow reflects on to our face which means that it's important for you and your family to be sun smart while at Perisher. Sunscreen and sunglasses should always be carried, and don't forget the pocket tissues to keep the runny noses away.
What if you're new to Perisher and only need to use this kind of equipment once?
Perisher is your one stop shop where you can hire everything you'll need while at the snow.
We have five handy locations (Perisher Valley, Smiggin Holes, Guthega, Bullocks Flat and The Station) where you can hire everything from skis and boards through to goggles and outdoor clothing. Our equipment ranges from recreational to performance quality skis and boards; so there really is something for everyone.
The benefit of hiring your equipment from us is that you won't have to transport everything from Cooma or Jindabyne up to Perisher, and if you have any problems you can easily drop into any Perisher Snowsports Hire location where our helpful staff will get you back on snow quickly.
Have fun in the snow and be comfortable while your doing it!