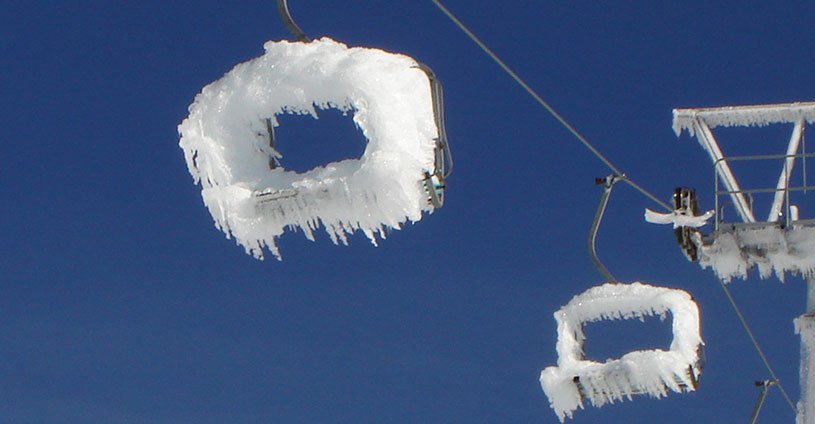 It's easy to forget, while we are snug in our beds at night, there is a Perisher team preparing the lifts so that they're safe for everyone the next day.
When old man winter arrives each year, Perisher's T-Bars and Chairlifts are out bearing the brunt of all the elements. The sometimes extreme weather conditions and cold temperatures mean that Perisher's lifts require constant monitoring and maintenance. De-icing is one crucial part of Chairlift and T-Bar preparation, which is often all done and dusted before we even wake up.
In the early hours each morning, Perisher's Mountain Operations team head outside to check that all the lifts can be fully functional by 9am, a process that involves de-icing. Each morning, and in particular if the 'east coast enemy' is set to blow in, Perisher's mountain teams are prepped for the task of carefully de-icing our lifts.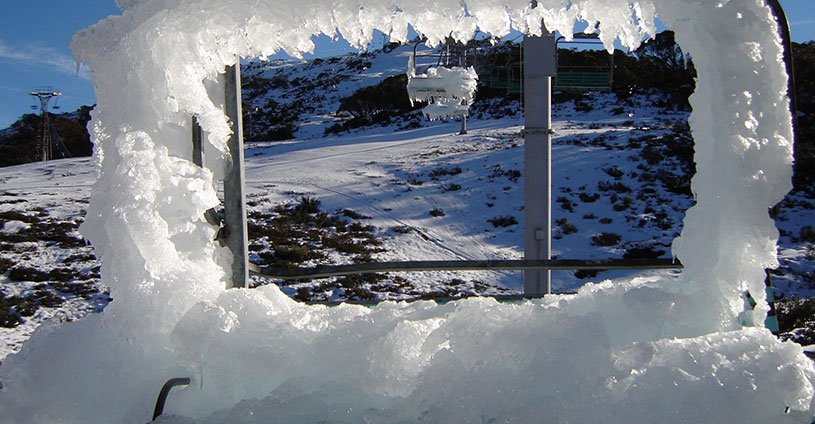 The first step is for Perisher's Mountain Operations team to assess how much ice has snapped frozen to the towers. In freezing cold temperatures and with possible howling winds, they head out and climb the towers armed with aluminium hammers, before banging away to remove the frozen ice off the lift. Sometimes this process can require up to six people with one person slowly operating the lift, and can take anywhere from 30mins to a couple of hours to complete.
We spoke with South Perisher Area manager, David Lawrenson about what's involved with de-icing Perisher's lifts each morning.
"We get to work at 6 o'clock in the morning and we're straight on to it. We generally have 3 hours to get it all happening. We work as hard and as quickly as possible to get all the lifts ice free, and up and running while also safe for the public"
"We rely heavily on effective communication and have complete trust in our teams that all de-icing procedures are done properly"
As the Mountain teams chip away, the vibrations from the aluminium hammer remove most of the ice from the entire line. That said, if there are fixed chairs the vibrations stop at the next chair - meaning that they must slowly hammer each chair individually. Each part of ice must be removed from the line and the tower to ensure that no remaining ice will later fall and injure skiers and boarders enjoying the slopes.
When we asked Dave about what's the best part of this job, he said "As we all climb the towers and hack away at the ice, and although we are harnessed in and we are completely safe, it's still a gnarly blood pumping experience. The views that we see of a morning can be second to none, and being up here to experience it while everyone else is asleep is pretty special"
So there it is, behind the scenes with our Mountain team and a quick peek into what goes into de-icing the lifts at Perisher.
Quick Fact: Even if the lift is not set to open that day for the public, our Mountain Teams must de-ice the towers and lines anyway to remove the potential weight damage from a build-up of ice.