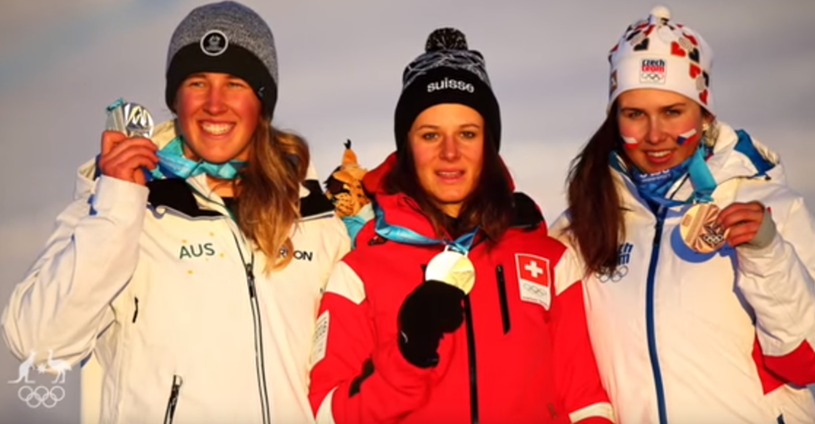 Update: Wednesday 17 February, 2016
Perisher Winter Sports Club Ski Cross athlete, Zali Offord, has taken home the silver medal after a big day of racing.
"It was a really good race, I worked hard and came away with second", says Zali.
Following Alex Dickson's silver medal, Zali was focussed to be on the podium, something that became a reality for the young 17 year old today.
---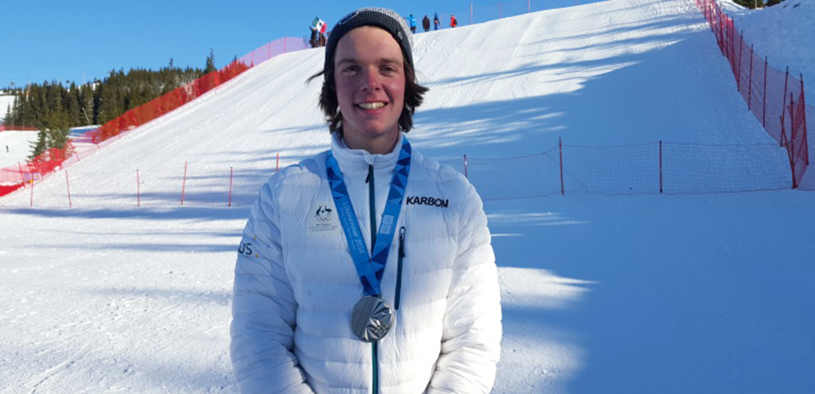 Update: Tuesday 16 February, 2016
Perisher's Alex Dickson has claimed the silver medal in the snowboard cross on Hafjell Olympic Slope at the 2016 Winter Youth Olympic Games.
"This was just going to be an experience for me but ever since training and then in the lead up all I wanted was a medal" says Alex.
Dickson's coaches, Perisher's Winter Sports Club Team Head Coach Chad Collier and Team Coach Jason Clauscen have supported Alex through this whole process and are extremely proud of his results today.
---
As the heat starts to ramp up in Australia through the summer months, a select group of athletes are preparing for an experience that can change their lives forever.
The 2016 Winter Youth Olympic Games are to be held in Lillehammer, Norway, from 12 - 21 February 2016. Amongst the athletes that have been training and qualifying for access to this prestigious event, is Perisher's Snowboard Cross athlete Alex Dickson and Halfpipe & Slopestyle athlete, Cameron Waddell.
Alex has been training for his event with his Winter Sports Club Coach Chad Collier, and competing in various other events throughout the Southern and Northern Hemisphere winters to secure his position at the Games.
During the Australian 2015 winter season, Alex won the Subaru Junior Freeride Series held at Perisher, which saw the best junior athletes compete for the title. The month of November 2015 saw Alex travel to Pitztal, Austria, to train and compete in the lead up to Lillehammer 2016.
Determined and focussed on what he needs to achieve before the Games, Alex says he will be "looking to improve starts as they are one of my main focusses. I've been in the gym focussing on strength based stuff so I can improve these, so hopefully that pays off and I can get my timing right in the gates".
Whilst in Pitztal, Alex had a glimpse at the competition he will face in February, training and competing with the Reign Snowboard team which consisted of five Australians, three Canadians and an American.
Understanding that his life will involve constant travel, Alex is now preparing to travel to Canada for a competition and attend another training camp, all before making the journey to Norway for the Games, which kick off on 12 February 2016.
Joining Alex will be 16 year old Cameron Waddell, fellow Winter Sports Club athlete, who will be competing in the Slopestyle and Half Pipe events. Following in his brother's footsteps, Thomas Waddell who competed at the first Winter Youth Olympic Games in 2012, Cameron will be competing with the best youth athletes from around the world.
Cameron will be well prepped, with competitions in the U.S. and Europe, keeping him focussed in the lead up to the big event.
Understanding that the event is a stepping stone to the Winter Olympic Games, Waddell and Dickson are both excited for the challenge that lies ahead.
The Australian Team will consist of approximately 16 athletes who will compete in disciplines across snowboard, alpine skiing, biathlon, cross country skiing, figure skating, freestyle skiing, ice hockey (skills challenge), luge, half pipe, slopestyle and short track skating.