Local Adam Lambert is on fire! He has won the men's overall Europa Cup Snowboard Cross title and is the first ever Aussie to win one! Looks as though this is just the beginning for Adam following a brilliant debut World Cup and World Championship season this year!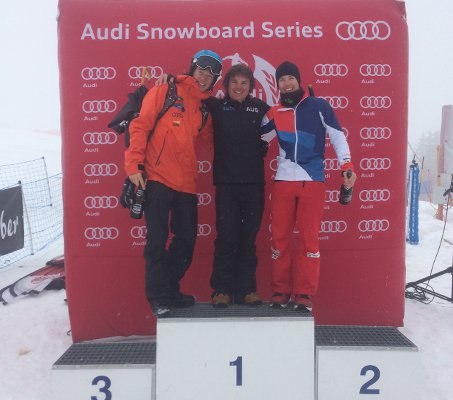 Adam started out his northern winter season with the Europa Cup series in Austria, France and Germany, with an impressive win in three out of five Europa Cup events, giving him the opportunity to contest his very first World Cup.
Adam was up against the world's best riders including Aussie World Champion Alex Pullin and Winter X Games gold medalist Jarryd Hughes.
After training in Perisher's Winter Sports Club and continuing his brilliant form; Lambert achieved selection into the 2017 Snowboard World Championships Team, where he placed 6th in the World Championship!
Adam is currently sitting in 27th position in the world with overall FIS points; he's had the ideal debut season on the World Cup and World Championship circuit. He represented Australia brilliantly in a thrilling finale to the 2016-17 Snowboard Cross World Cup this weekend.
After an incredible northern hemisphere winter Adam is looking forward to returning to his home and family in Jindabyne for a little time out before resuming his training with the Perisher Winter Sports Club and NSWIS team based in Perisher. Where he will no doubt continue to make Australia proud and we look forward to watching him smash goals left, right and centre!