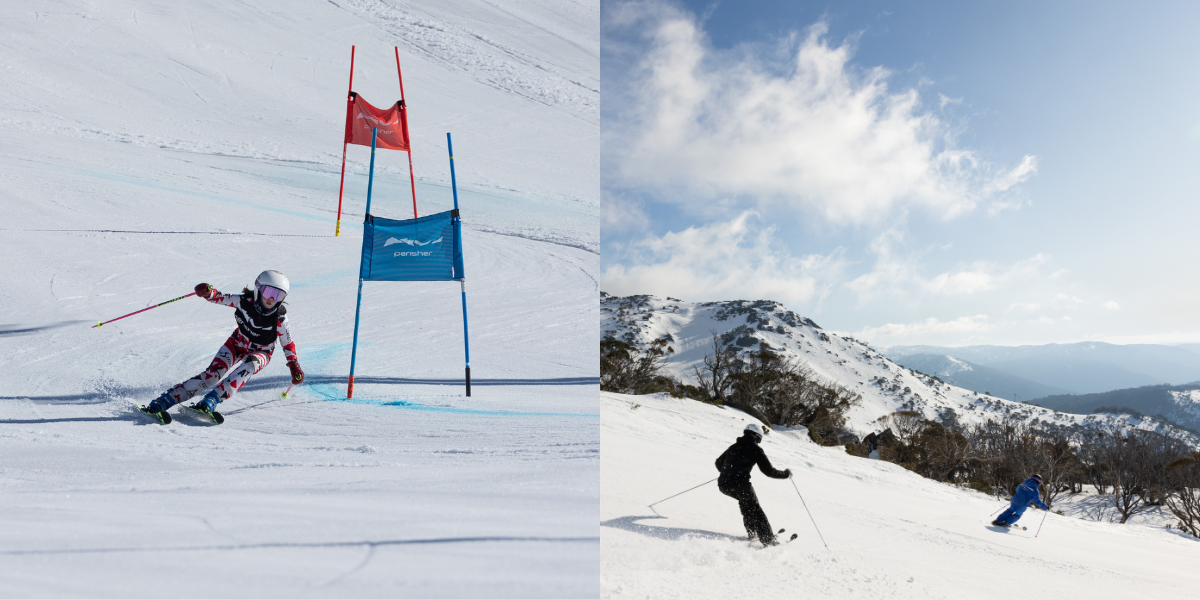 7 August 2023

Weather update
That's a wrap on week 8 of the season at Perisher! The beginning of the week was kind to us with consistent bluebirds and low winds. Temperatures held warm and steady between 7°C-9°C, giving us a taste of springtime. While the weather of the past week wasn't what we'd typically expect in early-August, we were stoked to be riding and enjoying après in the sunshine!
An unwelcome change came through on Friday, bringing winds of up to 100km/h at the top of the mountain. We were humbled by the strong winds after a stint of clear skis and cool breezes! As a result, we saw a fair few chairlifts on wind hold until it was safe to operate again. Our fleet of surface lifts did the heavy lifting, moving skiers and boarders around the resort.
Once the wind had died down on Saturday, we faced more challenges as the lack of fresh snowfall in recent weeks impacted trail accessibility across the resort. Despite a sunny Saturday, operations were limited as our mountain team worked tirelessly to open as much terrain as safely possible. With temperatures finally dropping low enough on Saturday night and Sunday morning, we were finally able to make snow! We woke up to 72 freshly groomed trails, versus the 38 we'd seen the day before. Our grooming team are the real MVPs of the season – make sure you give them a fist bump if you see them out and about!
Check out the weekly wrap video below 👇
So many demos!
Three Peaks Demo Tour was in resort on Monday and Tuesday, showcasing the latest and greatest snowboard gear from some of the best in the industry. Snowboarders were given the opportunity to test out new hardware from huge names like Burton, Nitro, Capita and more!
On Saturday, we hosted Atomic & Salomon Demo Days at Front Valley. Salomon's Stance range was our pick of the day as the perfect ski for all conditions. There's no need to worry if you missed out on Demo Days this weekend, not only do we host Atomic & Salomon every Friday & Saturday, we also have an entire Demo Centre dedicated to helping you find the perfect ski or board. You can find Perisher's Demo Centre at Front Valley, behind the clock tower.
Blue Cow Cup
On Friday and Saturday we hosted our annual Blue Cow Cup – an opportunity for all junior skiers to either test-the-waters of racing or show us how it's done! This event has proved itself to be an important step in a junior athlete's journey, with nearly all of Australia's National team having participated in Blue Cow Cup once upon a time!
With rain looming in the forecast for Friday, we were stoked to be able to go ahead with the event. Despite its beloved name, the Blue Cow Cup quickly became the Front Valley Cup as weather and snow conditions necessitated a change in location. We'd like to give our mountain team and race department a huge shout out for coordinating the change of location and course build, as well as the competitors for being so understanding and cooperative throughout the day!
NSW Junior Moguls Competition
Saturday was a busy one for the race department, with the NSW Junior Moguls Series taking place. NSW Junior Moguls Competition introduces young athletes to the next level of competition from Interschools. This is an introduction to high level competition and a similar format to what would be experienced on World Cup and Olympic venue courses. With competitors giving their best performance at Mogul Matts it was a great day of healthy competition.
Winston Surfshirt and Dune Rats at The Station
The lineup of live gigs at The Station once again delivered this week, with Winston Surfshirt performing on Wednesday night and Dune Rats absolutely lifting the roof off with a sold-out show on Saturday night. If you are thinking about heading to The Station this week for Crooked Colours, be sure to book in your tickets!
What's on this week at Perisher
Live music at The Station
Wednesday will be a big one at The Station in Jindabyne, with Wicked Wednesdays returning for live music and delicious cocktails. The best part? Entry is free! Finish the day off with Crooked Colours, live and loud from 8pm. Crooked Colours tickets can be purchased here.

Atomic & Salomon Demo Days
Shred with the best this winter with two of the biggest names in the industry, Atomic & Salomon at Demo Days this Friday and Saturday. Try before you buy the latest and gear from Atomic's Bent, Maverick and Maven ranges and Salomon's QST, Stance and S/Max ranges. Location will be shared on our Facebook and Instagram Stories on Friday due to varying conditions.
We're excited to welcome two of the biggest names in the industry, Atomic and Salomon, to Perisher in 2023. Demo Days bring together the latest and greatest gear, giving you the opportunity to try before you buy. Stop by to test the new Salomon QST, Stance and S/Max ranges or the Atomic Bent, Maverick and Maven ranges.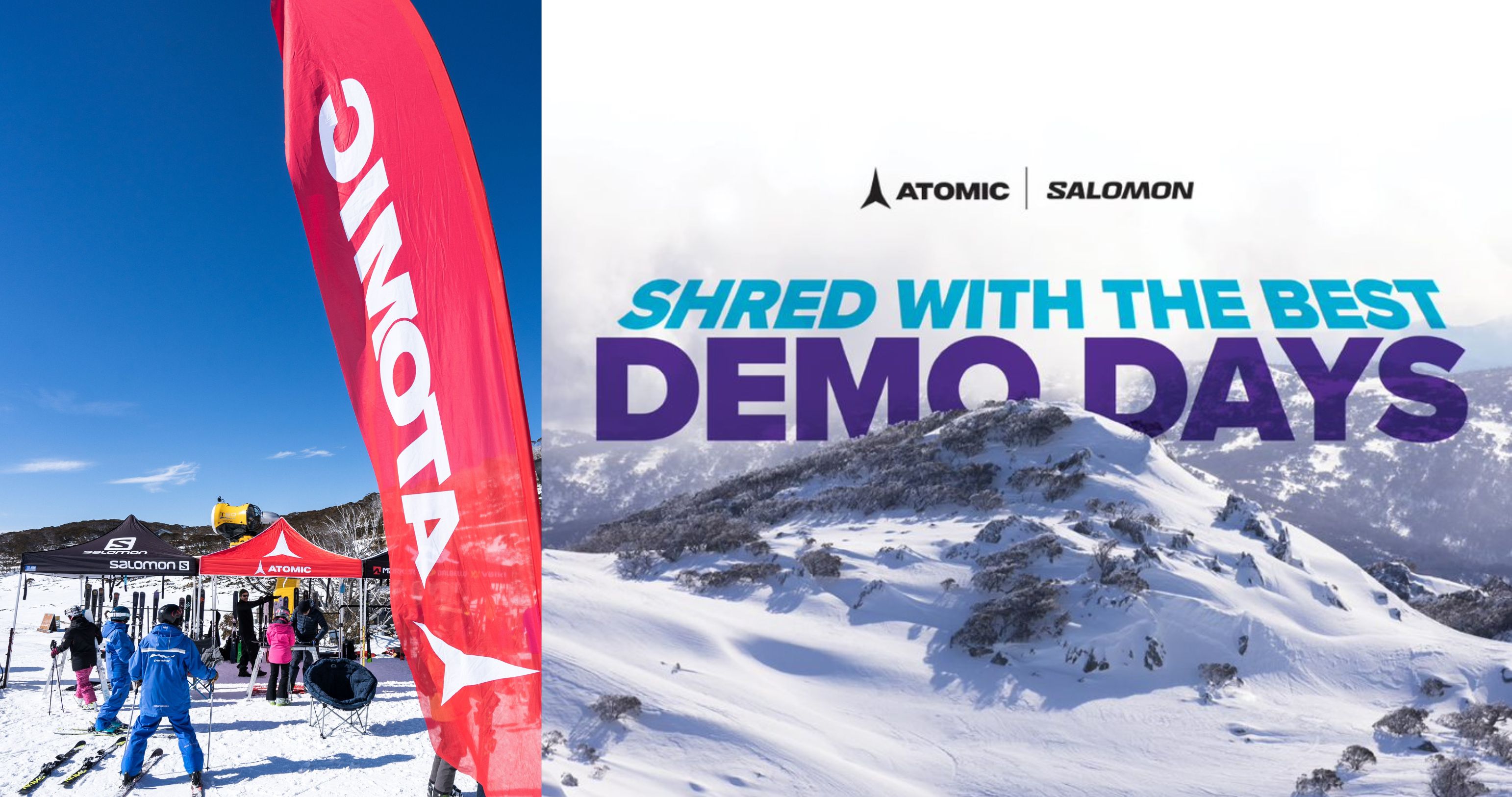 Red Bull Winter Vibes at Blue Cow
Redbull Winter Vibes will hit Blue Cow this Saturday, with a sweet afternoon of après and live DJ sets in store. If that's not enough, Australia's own Scotty James and Valentino Guseli will be in attendance for some meet and greets, signings and photo ops! This is a non-ticketed event, however you will need a lift ticket or Skitube ticket to make your way to Blue Cow.
Live music on the Mountain
Keep your eye out for the following artist performing around the resort this week:
Thursty Thursdays at Top Spot Bar, Blue Cow: Thursday 10th August
Fresh Fridays at Jax Bar, Perisher: Friday 11th August
Steve Edmonds Band at Jax Bar, Perisher: Friday 11th and Saturday 12th August
Anna Stanton at Jax Bar, Perisher: Tuesday 8th, Wednesday 9th, and Sunday 13th of August