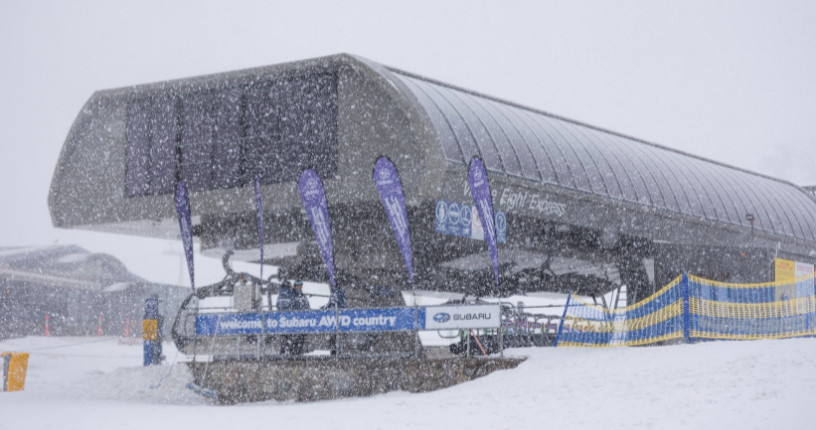 21 August 2023

Weather Update - 36cm of Fresh Snowfall for Perisher!
We were eagerly observing the forecast last week with the promise of fresh snow in the air. With 12cm of snowfall kicking things off on Thursday night, we were like kids on Christmas Eve come Friday evening with another 20cm of fresh powder falling.
Freezing temperatures and natural snowfall created the perfect conditions for our snow guns as we hit one of our biggest nights of snowmaking in recent weeks. As always, our grooming team worked their magic to bring you fresh, carve-able groomers all week long.
We saw the week out with a fantastic warm, bluebird Sunday. The entire resort was buzzing, vibes were high, and jackets were off!
Check out the weekly wrap up video 👇
Epic Australia Pass 2024 Launch!
We were stoked to launch the 2024 Epic Australia Pass on Wednesday 16 August! Passes for the 2024 Australian season and 2024/2025 northern hemisphere season are on sale now. You can secure yours now for the lowest price of just $959 and only $49 upfront!
If you're a 2023 Epic Australia Pass Holder, you'll be very familiar with the exclusive benefits the Pass unlocks, including unlimited access to Perisher, Falls Creek, and Hotham, access to world-class resorts in North America, Japan, and Europe plus a heap of discounts across accommodation, lessons, rentals and more.

FIFA Women's World Cup at Happy Jacks and The Station – Largest Screening in the Snowies!
It was a nail-biting Wednesday down at Happy Jacks at The Station as we rallied behind our Matildas. The Station offered halftime entertainment with The Moving Stills, followed by Teenage Dads at full time to dance away our sorrows.
The Station has only a few gigs left this season after a stellar lineup of artists throughout July and August. Be sure to check out our events calendar and book your tickets for a night to remember!
Subaru WRX First Tracks
With the largest turn out of Subaru WRX First Track participants this season on Sunday, Epic Pass Holders enjoyed first chairs to carve up Front Valley on a beautiful bluebird day! Subaru WRX First Tracks runs for the entire season from 7:30 am every Saturday and Sunday. As they say, the early bird catches the first lift!
If you are a 2023 Epic Australia Pass Holder and haven't had a chance to carve those first turns, set your alarm clocks early and join the First Tracks club to start your day right.
What's on this week at Perisher
Subaru NSW/ACT/QLD Interschools State Championships
The best skiers and snowboarders from across the NSW, ACT, and QLD state regions will represent themselves and their schools this coming Monday through till Friday in a series of Snowsports competitions, where students will compete for a chance to advance to the Australian Interschools Championships.
Live Music: The Rions at The Station
The Rions are making their way to Jindabyne this coming Saturday to play at The Station on the big stage! Be sure to secure your tickets and don't miss out!
Perisher Masters
Open to ALL skiers and snowboarders 18 and over, get involved! A staple event on the Perisher event list is the Perisher Masters, which gives retired ski/snowboard racers, keen amateurs, and those who came to the sport a little later a competitive platform that proves time and again that age poses no boundary when it comes to competitive skiing & snowboarding. More info here.