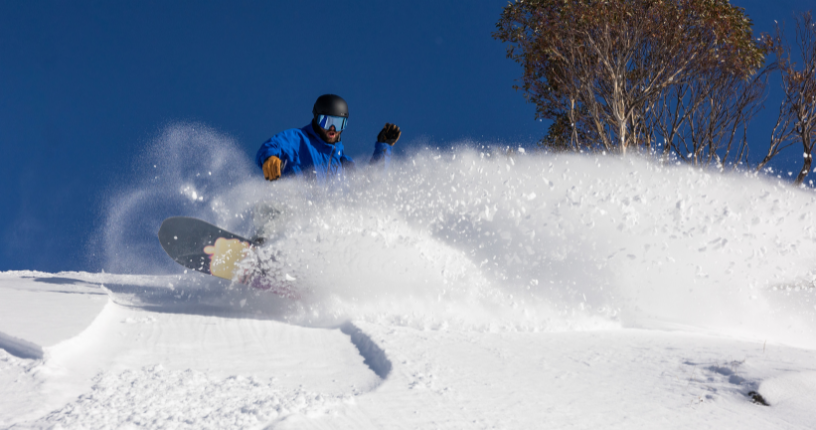 9 September 2023

We're welcoming back winter at Perisher with fresh snowfall and snowmaking! Not only has 15cm of fresh snow fallen at Perisher in the last 24 hours, but we've also been busy making snow. We can hardly believe it's spring at this point!
In our opinion, there's no better way to celebrate fresh snowfall than with a bluebird day. Lucky for us, it's a crispy, bluebird at Perisher today and the mountain is buzzing with good vibes. Soft and sunny spring turns are on across Perisher Valley, and après are a go at Jax Bar in Front Valley with a Redbull DJ on the decks until late! What's better than live music and spring turns? Live music, spring turns and night riding! Night skiing and boarding is on tonight, helping you make the most of a day we're sure you'll never want to end!
These last few weeks of the season are going to be ones to remember! Plan your trip today to make the most of new snow and easy, spring conditions as well as discounted lift tickets and savings on accommodation!
Are you a 2023 Epic Australia Pass Holder? Make the most of your exclusive Pass Holder benefits with our best Bring a Mate deal yet! From this Monday 11 September, your mates can save 50% off the price of ALL single lift day tickets right up until closing day!
Check out some highlights from today so far below 👇