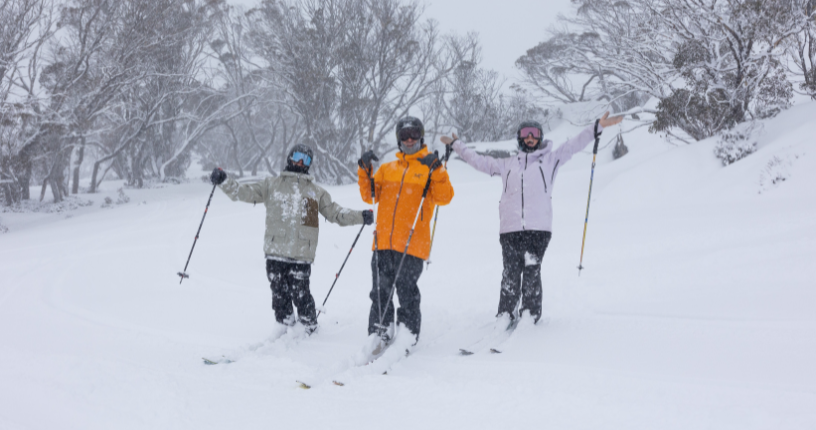 25 September 2023

As the days grow longer and the last traces of a fun winter melt away, it's time to farewell yet another awesome season at Perisher. While this season may have been marked by lower-than-average snowfall, it was still an incredible one. This season was a testament to the resilience, enthusiasm and skill of the entire Perisher team who have worked tirelessly to bring you 107 days of quality skiing and boarding. Join us as we reflect on some our favourite moments from this past season 👇
After a surprise dusting of snow in late April, winter was well and truly on its way with 25cm of base-building snowfall throughout May. Opening Weekend on the June Long Weekend quickly rolled around as we welcomed an awesome line up of live music and entertainment with Peak Music Festival. By mid-June we'd seen over 130cm of snow fall across the resort since the resort opened on 10 June, allowing us to open all four of Perisher's resort areas.
With plenty of fresh snow on the ground, Subaru WRX First Tracks made its season debut on 24 June, giving our Epic Australia Pass Holders access to first lifts and turns from 7:30am each Saturday and Sunday. By the beginning of July, we'd linked Perisher, Smiggin Holes, Blue Cow, and Guthega, meaning skiing and boarding between each resort area was now in season!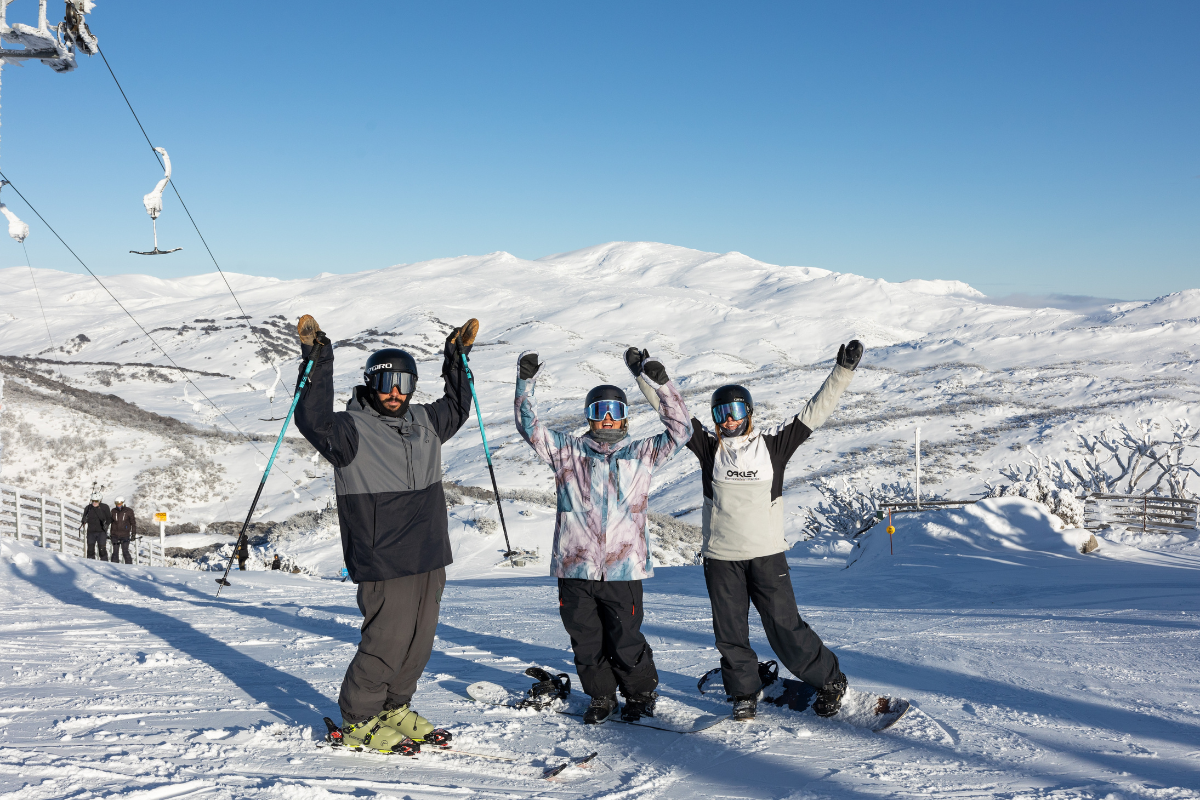 As June came to an end, we braced ourselves for a huge month of events and entertainment in July. We welcomed a massive line-up of live music down at The Station in Jindabyne, hosting a heap of awesome acts like Dear Seattle and Teenage Joans, DZ Deathrays and The Terrys.
The last weekend of July was a huge one with Oakley Community Days in-resort. The action-packed weekend included Oakley gear demos, a scavenger hunt, the highly anticipated athlete-led community ride and of course, Oakley Perisher Parks Showdown. We welcomed Oakley athletes Valentino Guseli, Rong Gee and Jakara Anthony to Perisher and those lucky enough to be around on the day were even able to ride with them! The gear demos didn't stop there, with Salomon and Atomic Demo Days in-resort every Friday and Saturday from late July.
It was a warm, sunny, and particularly windy July that reminded us of springtime, with only 31cm of fresh snow falling across the month. Luckily, our dedicated and highly skilled snowmaking and grooming teams were up to the challenge to make the most of what Mother Nature had given us!
We couldn't believe how quickly August rolled around which marked another big month of events and competitions at Perisher. On Saturday 5th & Sunday 6th of August, we hosted the annual Blue Cow Cup which serves as an important platform for our junior skiers to test-the-waters of competitive ski racing in Alpine and Skier-Cross events.
Redbull brought the absolute vibes on Saturday 12th August with an awesome line up of DJs and a fire dancefloor at Blue Cow. We were joined by Redbull athletes Scotty James and Valentino Guseli who were enjoying the vibe and taking the time to meet and greet with those in attendance.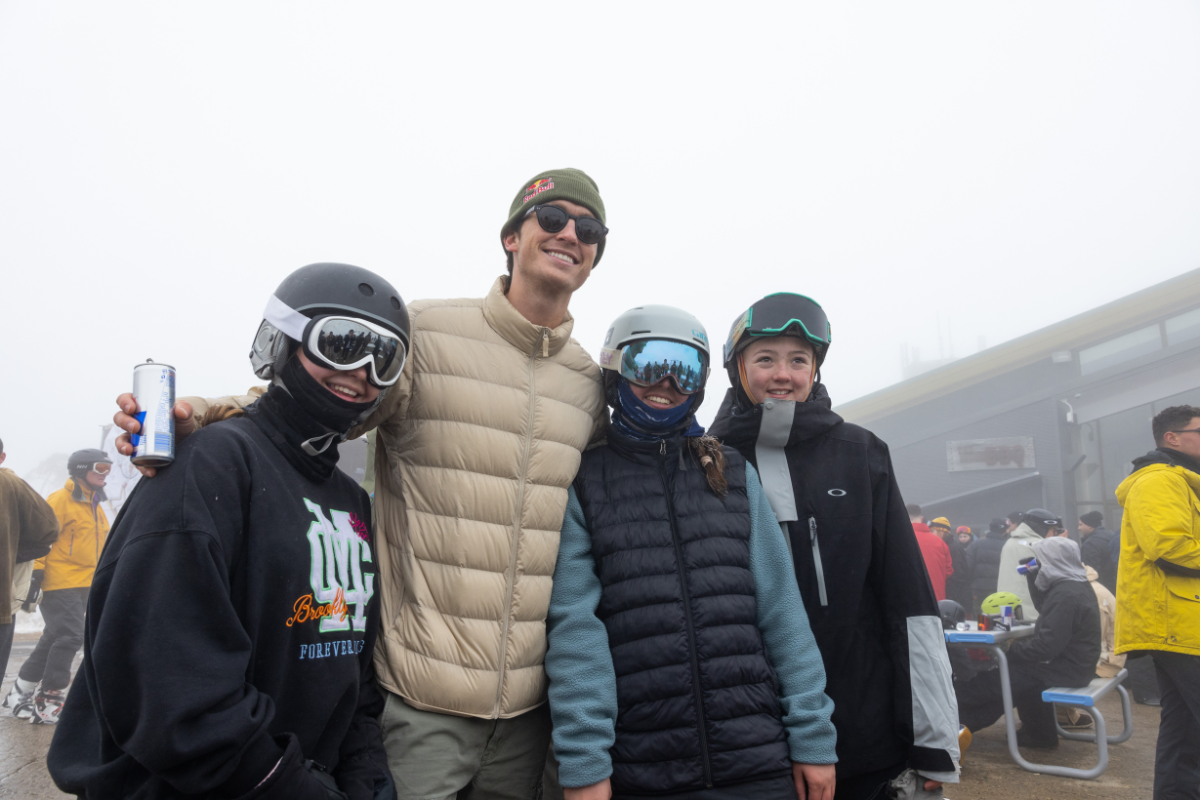 While we were still frothing on the 40 days still left in the season, on 16 August we were stoked to announce the launch of the 2024 Epic Australia Pass. With an Epic Australia Pass, guests unlock unlimited access to Perisher, Falls Creek, and Hotham in 2024 as well as a bunch of world-class resorts in North America, Japan and Europe for the 2024/25 northern hemisphere season. The Pass that pays for itself in just 5 days is on sale for $959 and only $49 upfront until 18 October, when prices will rise!
Thankfully, August was a little more abundant in terms of snowfall, with 51cm of fresh stuff falling throughout the month. Thanks to some super cold temperatures, we were also able to continue snowmaking right up until the beginning of September which helped to top-up and maintain our groomed trails.
Despite significantly more snowfall than July, rapidly evolving conditions in August meant that by the end of the month we made the tough decision to farewell Smiggin Holes, Blue Cow and Guthega for the season. As Australia's largest ski resort, we were thrilled to offer guests continued skiing and boarding across Perisher Valley with up to 45 groomed runs still open to explore and 30 lifts still spinning.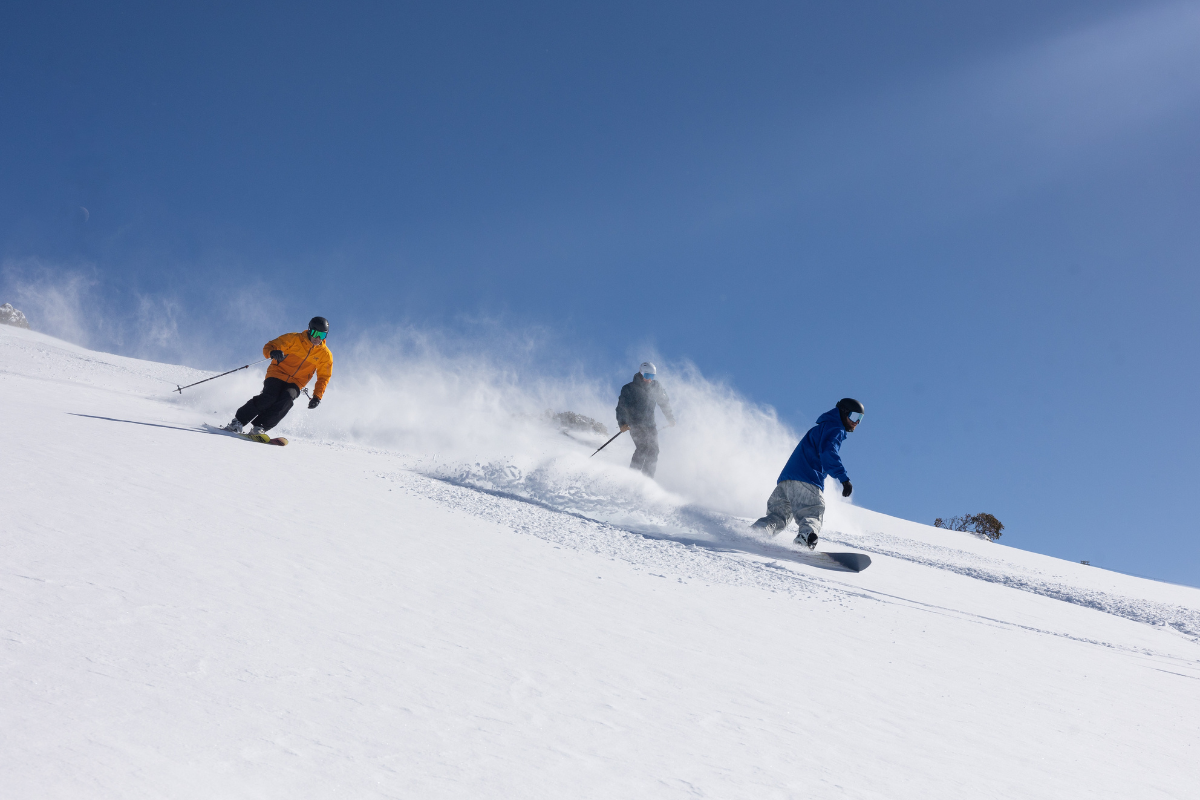 As September arrived, we welcomed spring with Perisher Sports Scavenger Hunt Sundays, hiding flags across the resort for guests to find! Those cunning enough to work out the locations of the flags from the clues posted on the Perisher Instagram scored themselves some awesome Perisher Sports merch. The Scavenger Hunts were a huge hit and will be back for a second instalment in 2024!
With very warm temperatures and limited fresh snowfall in preceding weeks, it was with very heavy hearts on 21 September that we announced the early closure of Perisher for 2023. The announcement came with a scheduled season end date of 25 September, when we welcomed guests and staff back to Perisher for some final laps of the 2023 season.
Although not without its challenges with limited snowfall and a handful of wind hold days, the season has still been an awesome one. We've enjoyed 107 days of skiing and boarding in all types of conditions from wintry powder to spring slush, sun, wind, and snow, while also making the most of a packed events and entertainment calendar.
Thank you to everyone, both guests and staff, who have made the most of this past season. We've had an absolute blast.
We're already so excited to welcome you back to Perisher in 2024 and can't wait to see you on the hill next winter.