Development Programs
Designed to strengthen general skills for children aged 3-14 years old.
Premium ski and snowboard programs, supported by awesome, experienced coaches.
Meet new friends and explore the mountain
Safe, fun & inspiring learning environment
Technical skill improvement mixed with some serious fun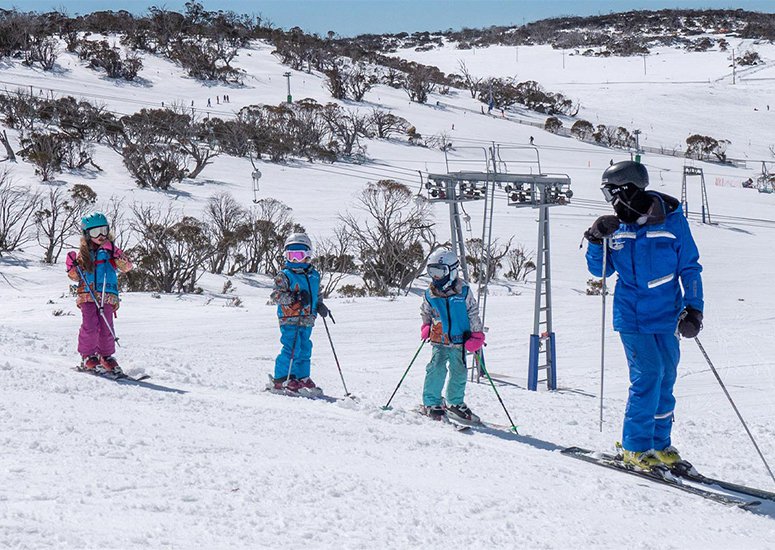 Mini Mites (Ski 3-6 years, Snowboard 5-6 years)
Perisher Mini Mites is where it all begins! The ideal introductory program to build lifelong skills that will have your child feeling confident on the mountain while making lasting friendships.
The Mini Mites program focuses on creating a fun learning environment and caters to skiers 3-6 years old and snowboarders 5 to 6 years old.
Your child will be assigned a coach based on their individual ability. Their skills will be continuously reviewed throughout the program and if they progress quickly, we will ensure they're swapped to the right group.
More details about the Mini Mites program for 2024 will be released early in the new year.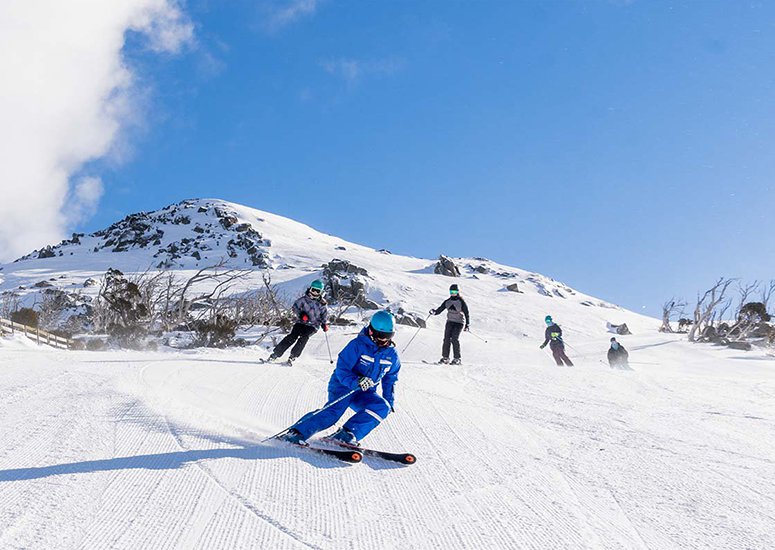 Devo Team (7-14 years)
Our "Devo" program is perfect for kids who are ready to progress their ski and snowboard skills to the next level, while having bucket loads of fun exploring Perisher's enormous terrain across four resort areas.
Our passionate coaches provide a safe, fun, and exciting learning environment that focuses on developing versatility and technical skills combined with races and events.
More details
More details about the Devo Team program for 2024 will be released early in the new year.
Program focus:

The Mini Mite program focuses on introducing your child to the mountain, while making sure they have the best experience on the snow.

The program is instructed by coaches who have been carefully selected based on their passion for working with kids, their patience and their ability to make learning fun! They will teach your child basic skills to develop their abilities and confidence on the mountain.

Your child will be assigned a group and coach based on their skiing or snowboarding ability to ensure a fun and safe learning environment. Your child's skills will be continuously reviewed so that if they progress quickly, we're able to ensure they're swapped to the right group. If you have any questions throughout the program, you will always be able to ask your child's coach.

Minimum program requirements:

Must be ready to learn how to ski or snowboard!

Must be able to use the toilet independently
Snowboard Mini Mite Program: Participants must show confirmation of previous participation in our Snowsports school lessons

Additional details:

The Perisher Winter Sports Club is committed to the safety and wellbeing of all participants. Our Child Safety statement can be found here.

Participating in age appropriate programs is a vital part of a successful program design. Age ranges for each program are designed to take each child's physical and mental development into consideration. Please reach out to This email address is being protected from spambots. You need JavaScript enabled to view it., if you wish to discuss age criteria related matters.

Groups will initially be formed based on the information provided during the registration process and finalised when everyone had the opportunity to meet on snow. Program costs do not include lift access, we recommend that program participants purchase the Epic Australia Pass.

For further details, please visit our website and check our FAQ section.

Program focus:

The Devo team program is a great way for your children to further develop their skiing or riding ability while meeting new friends and exploring the mountain.

Our awesome coaches provide a safe, fun and exciting learning environment that help progress your child to the next stage in their ski or snowboard development. Technical improvement is combined with theme days, races and events to make "Devo's" the most fun kids can have on the mountain.

Program specifics:

Discipline: Ski & snowboard

Minimum program requirements: linking skidded turns on green terrain

Additional details:

The Perisher Winter Sports Club is committed to the safety and wellbeing of all participants. Our Child Safety statement can be found here.

Participating in age appropriate programs is a vital part of a successful program design. Age ranges for each program are designed to take each child's physical and mental development into consideration. Please reach out to This email address is being protected from spambots. You need JavaScript enabled to view it., if you wish to discuss age criteria related matters.

Groups will initially be formed based on the information provided during the registration process and finalised when everyone had the opportunity to meet on snow. Program costs do not include lift access, we recommend that program participants purchase the Epic Australia Pass.

For further details, please visit our website and check our FAQ section.