Pathway Program
The Pathway Program will have a balanced focus on giant slalom, moguls, skier-cross, park and all-mountain freeskiing designed to develop skills and build a foundation for our 7-16-year-old athletes.
Build versatility and confidence
Train and develop skills in a variety of disciplines
Lead by our most versatile, professional coaches
Full time and part time programs
Pathway to performance programs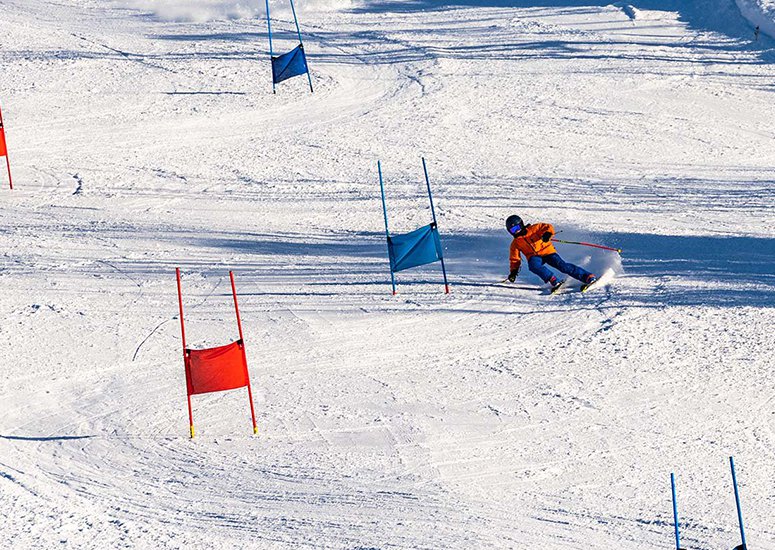 Pathway Ski Program
This program is designed to develop fundamentals and become adept across a mixture of disciplines to create a strong foundation before seeking success in one specialised discipline. Lead by our most versatile professional coaches, training will have a balanced focus on building versatility and confidence.
More details about the Pathway Ski Program for 2024 will be released early in the new year.
Minimum program requirement

An intermediate to advanced skill level. Previous competition experience is not required, however an ambition to compete is needed.

Dates:

Full Time:

Includes 5 full training days per week (Saturdays, Sundays and 3 weekdays) from June to mid-September

Part Time:

Includes weekends (Saturday and Sunday) from June to mid-September (including 3 weekdays per week during the 2 weeks of NSW public school holidays).

Additional details:

The Perisher Winter Sports Club is committed to the safety and wellbeing of all participants. Our Child Safety statement can be found here.

Participating in age appropriate programs is a vital part of a successful program design. Age ranges for each program are designed to optimise each athlete's physical and mental development and follow the recommendations of Snow Australia. Please reach out to This email address is being protected from spambots. You need JavaScript enabled to view it., if you wish to discuss age criteria related matters.

Coaching staff will be confirmed prior to the commencement of on-snow training. Training groups will initially be formed based on the information provided during the registration process and finalised during the first training block. Perisher Winter Sports Club staff will be available from May to assist with questions in the lead up to the season.

Program costs do not include lift access, we recommend that program participants purchase the Epic Australia Pass.

For further details, please visit our website and check our FAQ section.