Living and working in the Snowy Mountains
Working at Perisher means living in the Snowy Mountains, New South Wales, in Australia's high country. Whether you're staying on-mountain or in Jindabyne and surrounds, the region is ready to be explored.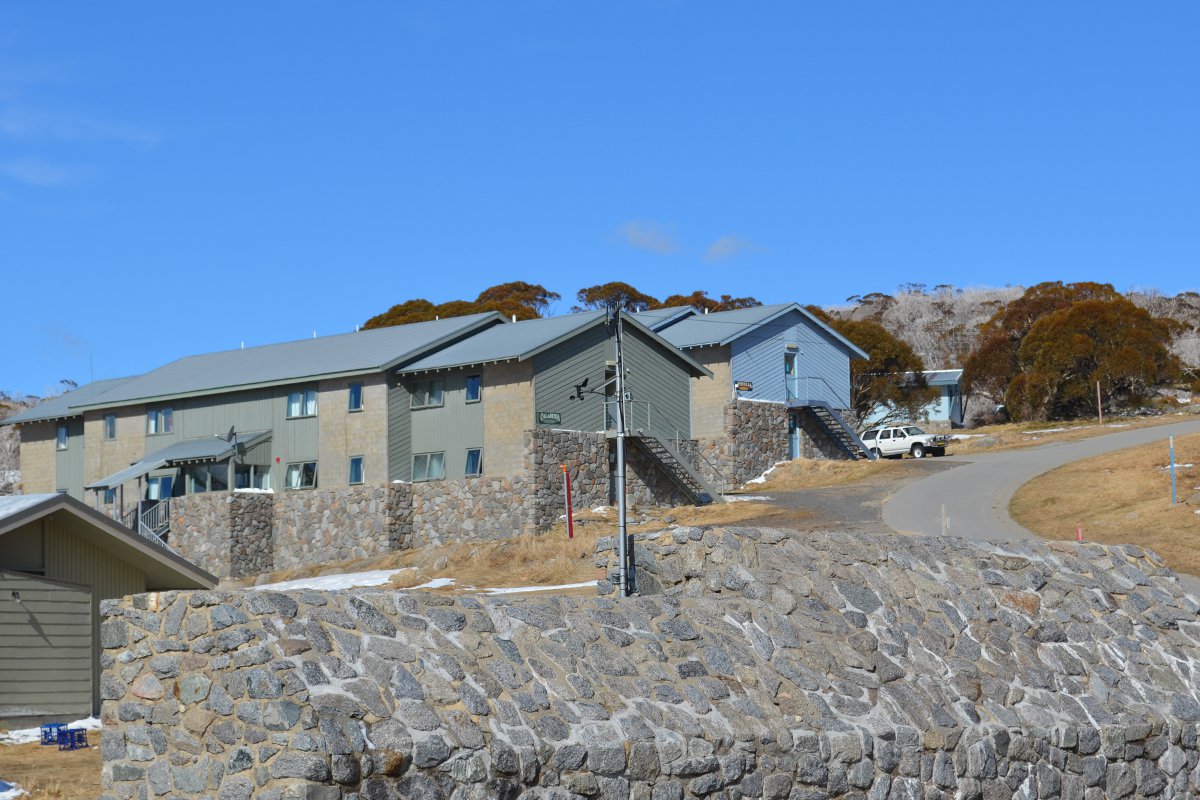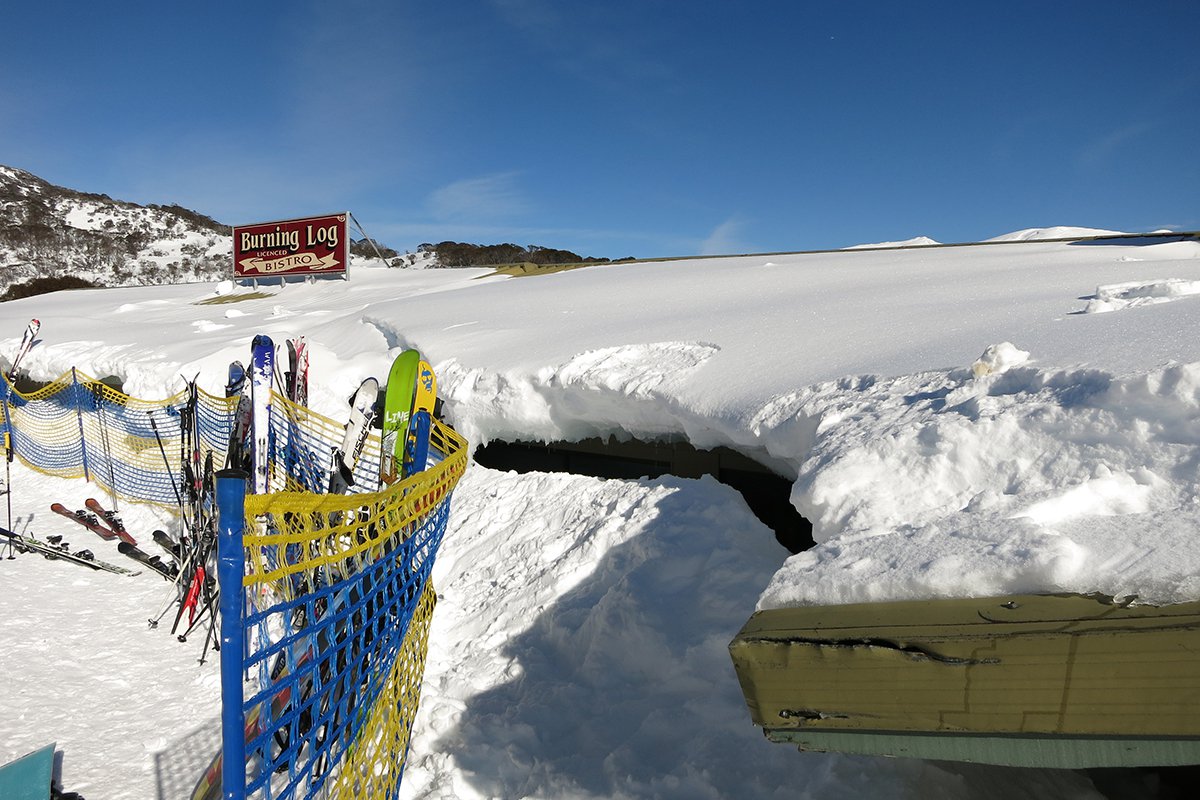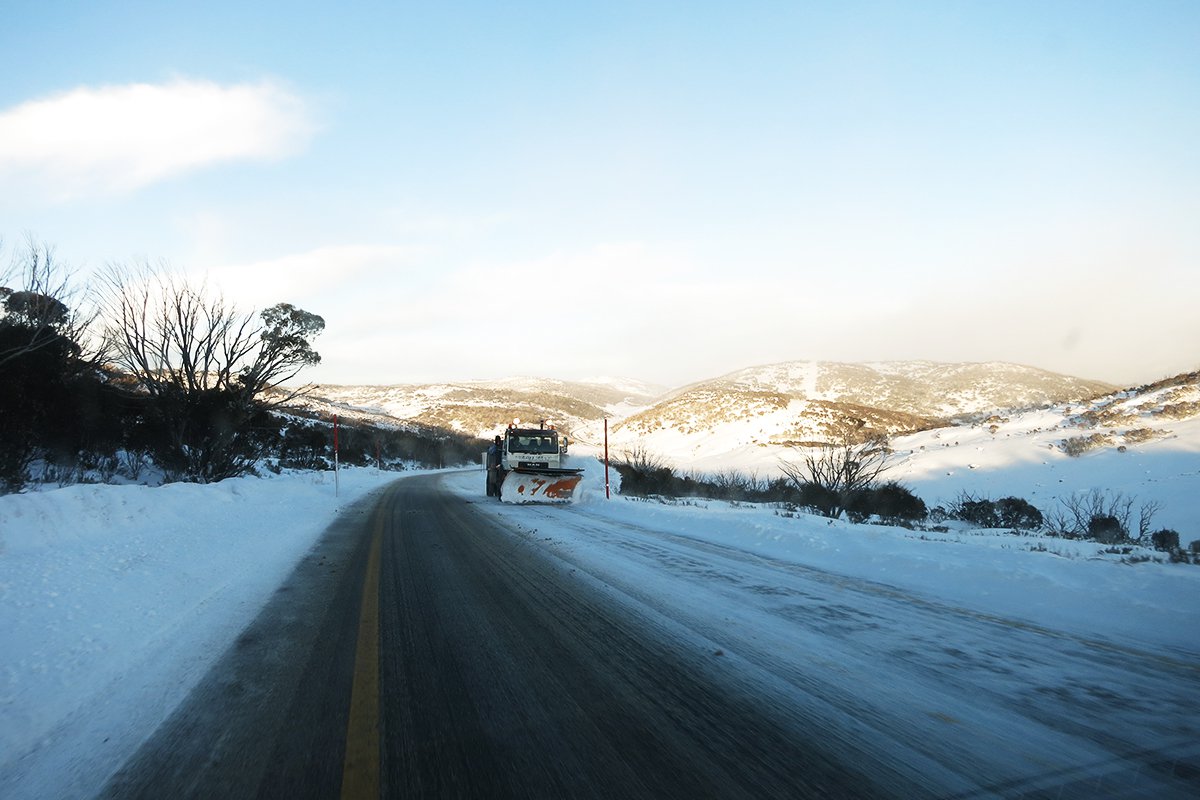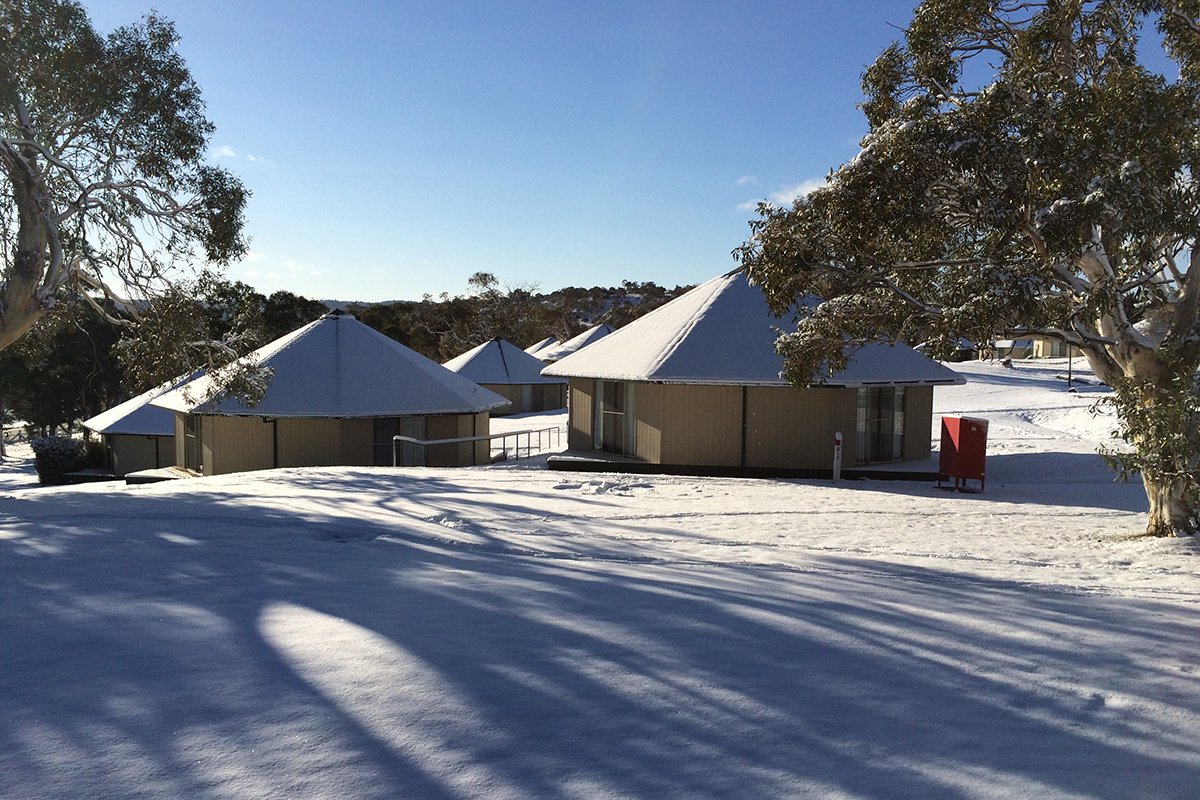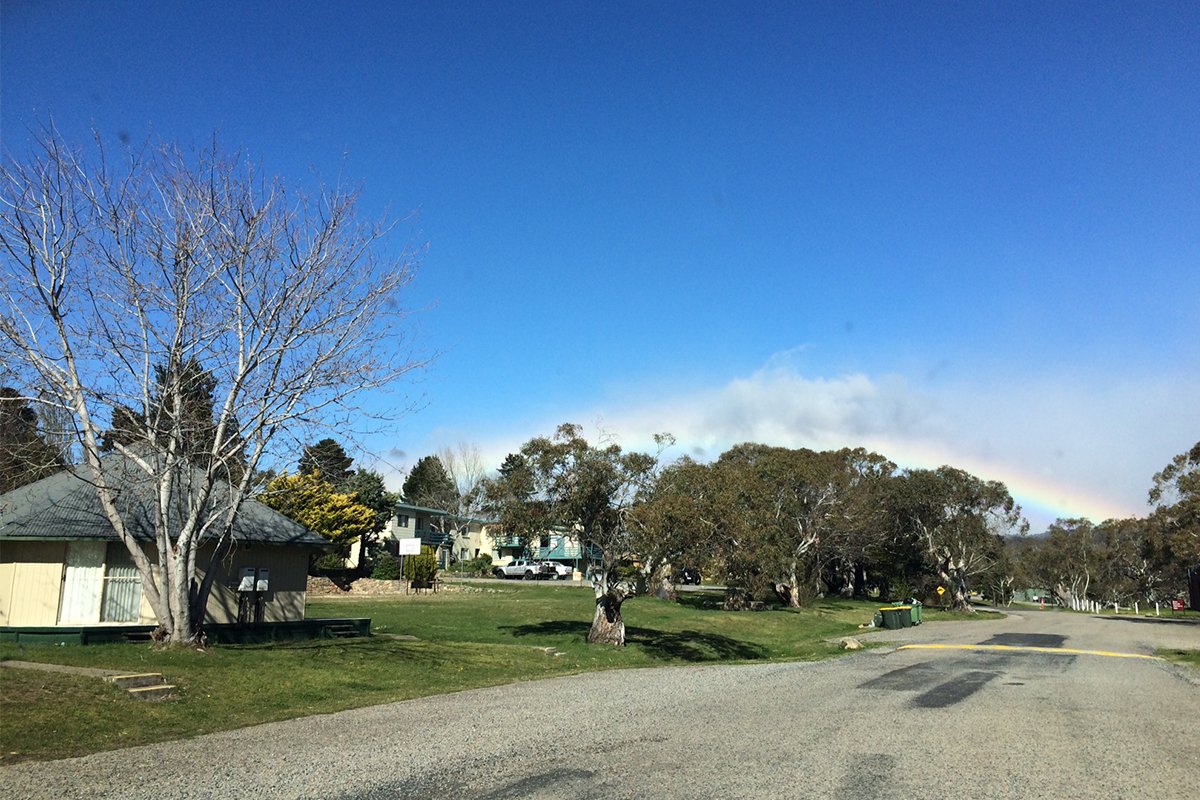 Is there staff accommodation available?
Perisher provides a limited amount of accommodation for employees in both company owned and privately leased properties in and around Jindabyne and the surrounding area as well as on-mountain at Perisher Valley, Smiggin Holes, Blue Cow and Guthega.
Depending on the location you are allocated to, you can expect to pay between $200 and $350 per person, per week. All Staff Accommodation is on a share basis and rooms will generally have 2 single beds per room unless you are a couple and where possible will be allocated a room with a double bed. Allocations are based on gender identity, date of arrival, position and location of work. 
You will have the option to request one other Perisher employee to share with during the season. If you are travelling alone, a roommate will be allocated to you by our Staff Accommodation team.
Staff Accommodation is only available to Perisher Employees working a minimum of 20 hours per week for the duration of the season. Unfortunately, we are unable to offer you a place in Staff Accommodation if you are a Limited Availability (Part Time) Instructor. Read our FAQs below to find out more about staff accommodation.
Living in Jindabyne
Most Perisher employees live in Jindabyne, which is the central hub of activity in the Snowy Mountains. Jindabyne township is a vibrant and practical winter hub for ease of living.
The town itself is compact and generally easy to get around. You'll discover a variety of restaurants, cafes, pubs, supermarket, retail outlets, a cinema, swimming pool, gym, medical centre, park and BBQ areas, and mountain bike trails. Winter days in Jindabyne can be chilly with maximum daytime temperatures to be around 10°C to 12°C, while overnight minimums can be as low as -5°C to 0°C.
As Perisher employees it is expected that you will always respect the local community and its surroundings. 
Living On-Mountain
Some Perisher employees may be housed on-mountain, in either Perisher Valley, Blue Cow Mountain or Smiggin Holes. An advantage of living on-mountain is the handy access you get to the slopes for work or play.
There is a small supermarket located in the Perisher Valley Skitube building although they only offer limited supplies. We suggest you do a food shop in Jindabyne or Cooma before checking into your on-mountain accommodation.
There is no overnight parking on-mountain. If you are bringing a car and living on-mountain for the season you will have to park your car at Bullocks Flat (long term carpark) for the season. Depending on when you arrive, you may be able to drive your car up to Perisher to unload your belongings. Once you have unpacked your car you will need to drive back down to and park at Bullocks Flat. Your staff pass gives you access on the Skitube from Bullocks Flat to Perisher so you can get back to your accommodation.
FAQs
New Applicants
How do I apply for Perisher jobs?

Go to the Perisher Careers Center.

Click "Search" and then click on the title of the position that you wish to apply for.

Check the job description and click on "Apply Now" to start your application.

When do applications open?

Applications are open now!

Applications for winter season employment open in the first few months of the year. At any time, you can complete an expression of interest in the Perisher Careers Center to be notified when applications are open.

We also recruit for many roles all year round, so keep an eye out as there may be something for you!

How do I log into the Online Portal?

Go to the Perisher Careers Center.

Use your email address and password to log back into your account at any time.

If you have forgotten your password, click "Forgot Password?" and a reset link will be emailed to you.

How do I attach my resume?

Click "Browse" and select the document you wish to attach.

You must click on the "Attach" button to upload your resume. You have correctly attached your resume if you can see the document name under "Resume."

Make sure to save before you close the webpage.

Can I attach a new resume?

Yes. You may log in to your account and upload a new resume and update any of your personal details at any time.

Go to "My Info" then scroll down to resume. You will have to remove your current resume before attaching a new one.

Can I attach separate cover letters if I am applying for more than one position?

To submit a revised cover letter, please email your letter to This email address is being protected from spambots. You need JavaScript enabled to view it.

How can I check on the status of my application?

Log in and go to "My Jobs" and you will be able to see the status of each application.

Can I change my email address?

Yes. To change your email address, log in and go into "My Info". Enter your new email address in the email address text box.

My password is not working.

You can request a new password here. If you have tried to log in and have 5 failed attempts your account will lock automatically. To unlock your account, please contact This email address is being protected from spambots. You need JavaScript enabled to view it.. We will unlock your account and send you a new temporary password.

Can I apply for more than one advertised position?

Yes, we recommend that you apply for no more than three vacancies at any one time. If you have been listed as unsuccessful for one position, you may apply to another position.
International Applicants
Do I need a visa?

Anyone working for Perisher must have the right to work legally in Australia. This means you will need a visa with work rights.

The most popular type of visa to work at Hotham for young adults is the 'Working Holiday Maker Visa' for those who want to extend a holiday and work in Australia to fund it.

To check the requirements and apply click here: Working Holiday (subclass 417) or here: Work and Holiday (subclass 462).

For some skilled roles such as certified, experienced Snowsports Instructors, Groomers and Snowmakers we will support successful candidates that are not eligible for a WHV to gain a suitable work visa for Australia. The Talent Acquisition team will contact successful candidates that are foreign residents with further information.

You can also explore other visa options on the Department of Home Affairs website.

Can I extend my working holiday visa with you?

To apply for your second or third visa and check your requirements click here: Working Holiday (subclass 417) or here: Work and Holiday (subclass 462). 

Unfortunately, working at Perisher Ski Resort does not qualify as 'specialised work' in regional Australia for the purposed of extending a Working Holiday Visa.

What are the language requirements?

Perisher is an Equal Opportunity Employer and welcomes foreign applicants and those from diverse cultures.

All our employees must be able to communicate clearly with co-workers and guests in English, for safety and customer service. Please be prepared to go through the interview process and supply your resume in English.

What is a Tax File Number?

As part of being employed in Australia, you will need to obtain a Tax File Number (TFN). You can apply online for your TFN once you are in Australia and should do this directly with the Australian Tax Office (ATO) here.

Obtaining a TFN is FREE. Do not be scammed into paying companies to obtain a TFN on your behalf.

Tax will be withheld from your pay, and you may need to lodge a tax return each year. The requirement to lodge a tax return will depend on how much income you earn during the year. You are a "working holiday maker" if you have a Working Holiday (subclass 417) or Work and Holiday (subclass 462).

More information is available on the ATO Website.

What is Superannuation?

Australian Superannuation is a form of saving for retirement in Australia. Your employer must make regular payments into a fund for employees towards their future pension.

Simply, 'Super' is money put aside by your employer over your working life for you to live on when you retire from work. Your employer will open a Superannuation account for you if you do not elect to supply an existing fund.

International employees leaving Australia can apply to have Superannuation paid as a Departing Australia Superannuation Payment (DASP). You can find more information on the Australian Taxation Office website here.
Offers & Contracts
What should I do if my contract details are incorrect?

Email This email address is being protected from spambots. You need JavaScript enabled to view it. along with details of your concern and HR will address the issue and reply to you in a timely manner. Please include a copy of any qualifications/certificates that might affect your rate of pay. 

Can I apply to work for a different department?

New applicants can apply for up to three roles that they feel suit their interest, skills and experience.

If you have worked for Perisher previously and would like to apply to a different department you will need to log into the Perisher Jobs website and apply for the role you would like to change to. 

How will I receive my offer of employment?

Successful applicants will have an employee profile created and receive an electronic letter of offer containing all details of the position offered. As a successful applicant you are required to either accept or decline your offer by the expiry date. Once an offer is accepted, you will receive further pre-employment onboarding activities to complete.
Living & Working in the Snowy Mountains
Is there staff accommodation available?

Perisher provides a limited amount of accommodation for employees in both company owned and privately leased properties in and around Jindabyne and the surrounding area as well as on-mountain at Perisher Valley, Smiggin Holes, Blue Cow and Guthega.

Depending on the location you are allocated to, you can expect to pay between $200 and $350 per person, per week. All Staff Accommodation is on a share basis and rooms will generally have 2 single beds per room unless you are a couple and where possible will be allocated a room with a double bed.

Check out the Staff Accommodation Page for more information.

How do I get to Perisher?

You can check out our tips on how to get to Perisher and transport options here.

What is the Skitube?

Perisher's Skitube is a Swiss designed rack-rail train that takes passengers from Bullocks Flat on the Alpine Way through a tunnel in the Ramshead Range to the Perisher Resort. The first stop is the underground station at Perisher Valley and then continues on to Blue Cow through another tunnel through the Perisher Range.

During peak times and most weekends, Perisher employees are required to take the Skitube from Bullocks Flat up to Perisher. Skitube access is included with your season pass. As the resort becomes quite busy during peak periods you may consider this means of transport to and from work during the season as a safe and cost-effective option.

You can check the Skitube timetable here.

Is there public transport available?

There is no public transport between Jindabyne and Perisher. We suggest that if you are not bringing a car to Jindabyne that you use any of the number of local Facebook pages to connect with others who are in the same boat. Our experience is that once you arrive to Jindabyne and Perisher, you will meet work colleagues to carpool with. Should you be in a carpool with a fellow staff member or housemate, don't forget your manners! The offer of a little cash towards petrol will no doubt be gratefully received.

Do I need a National Parks entry pass?

As Perisher is located within the Kosciuszko National Park, park usage fees (to bring your car into the Park) apply. Perisher employees are entitled to a discounted staff park entry pass, for use on Kosciuszko Road.

What do I need to know about driving in the snow?

For much of the season, Bullocks Flat is snow-free, as it sits below the snowline. Though the road can be icy and occasionally snowy, even at this level. It is not compulsory to carry chains between Jindabyne and Skitube; however, two wheel-drive cars may need to use them if the Alpine Way between Jindabyne and Skitube is snow affected. 

It is compulsory to carry properly fitting snow chains when driving a two-wheel-drive vehicle between the June and October long weekends on Kosciuszko Road from the park boundary at Thredbo River to Perisher Resort. Most of the petrol stations in Jindabyne sell chains.

Make sure you get your car serviced prior to heading to Jindabyne, as the cold can play havoc. Cars will require anti-freeze and diesel cars need an additive or alpine diesel.

There are some great tips for snow driving and preparing your vehicle on our website and from snowsafe.org.au