Join Our One of a Kind Snowboard Team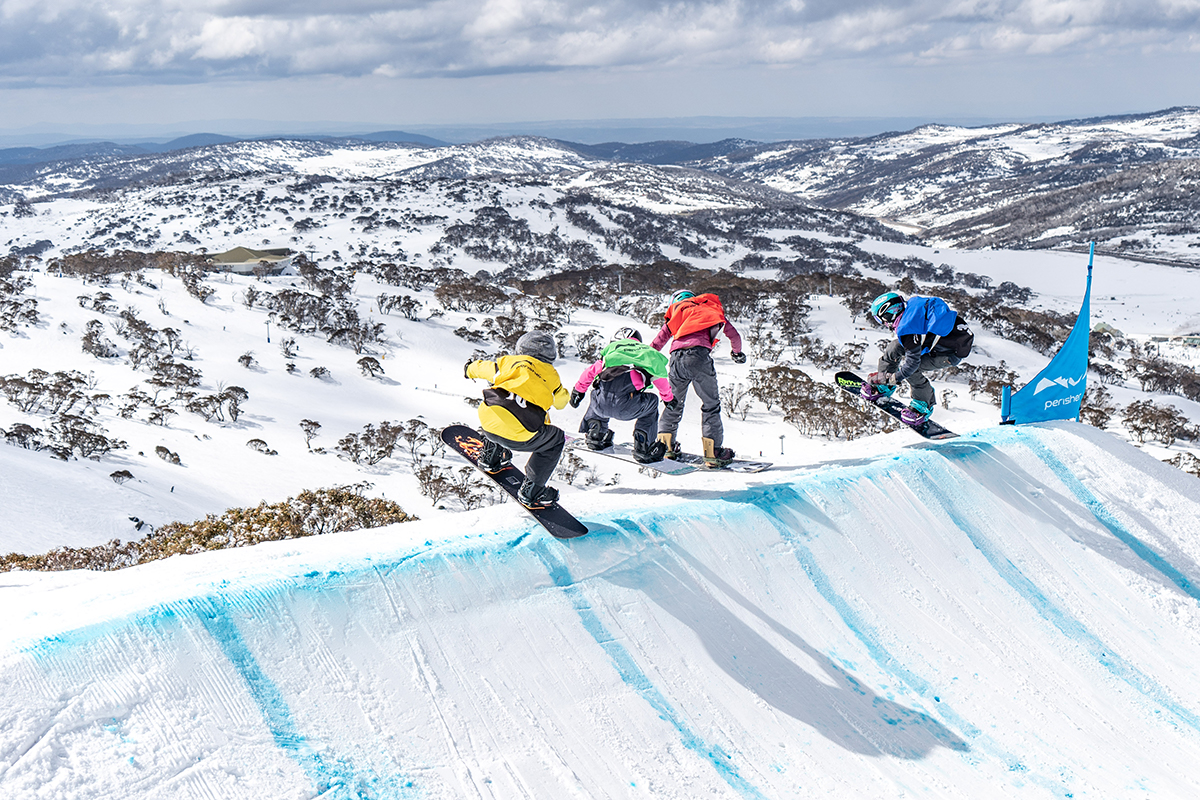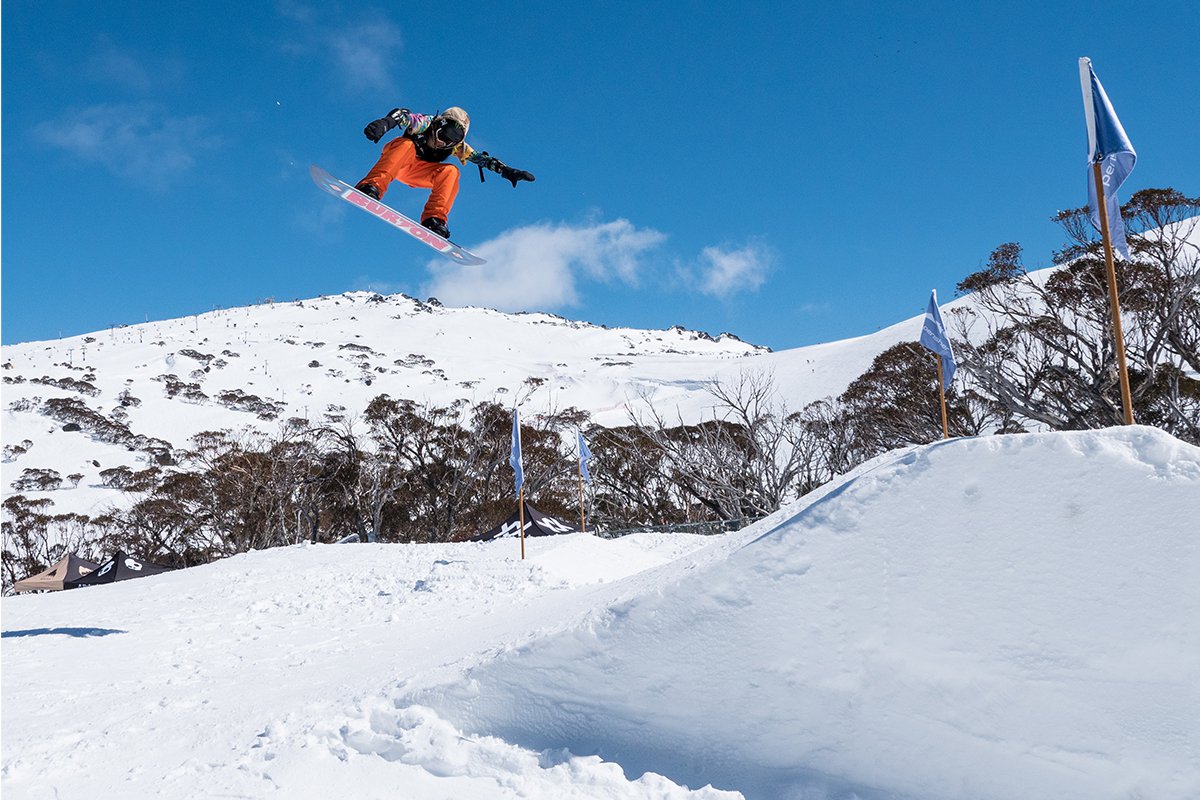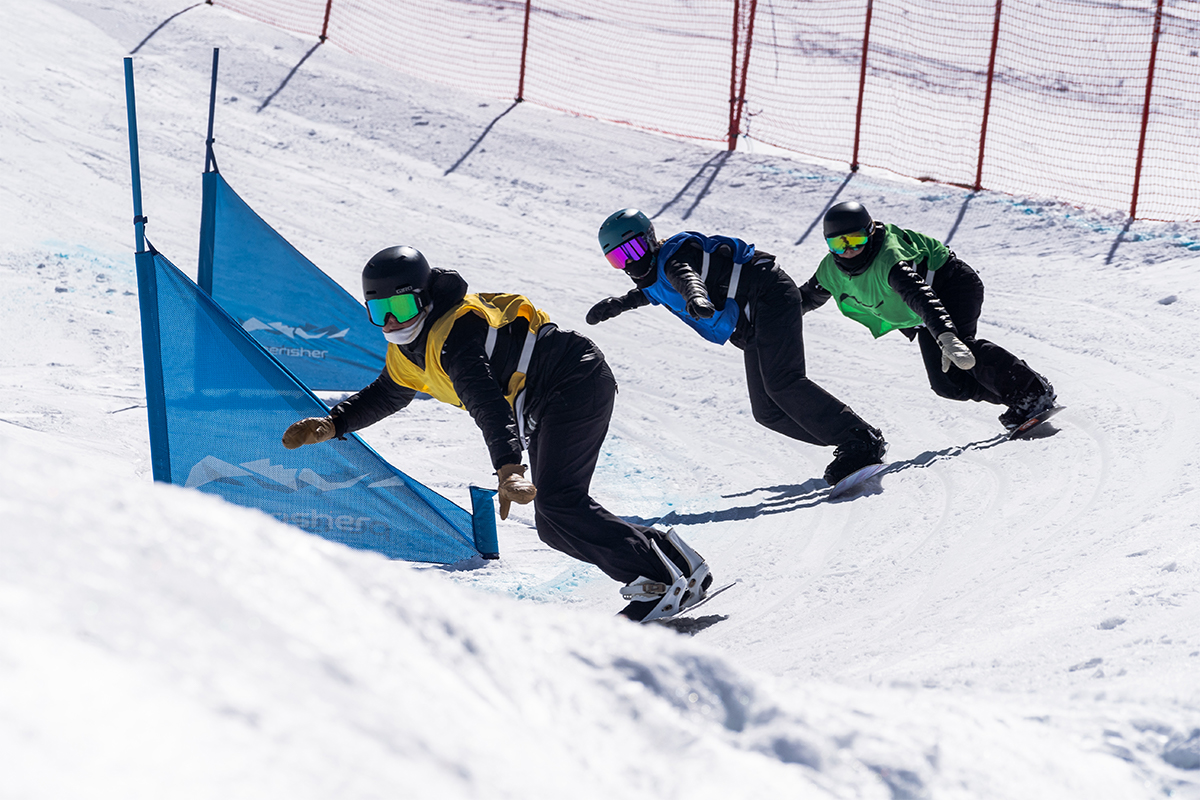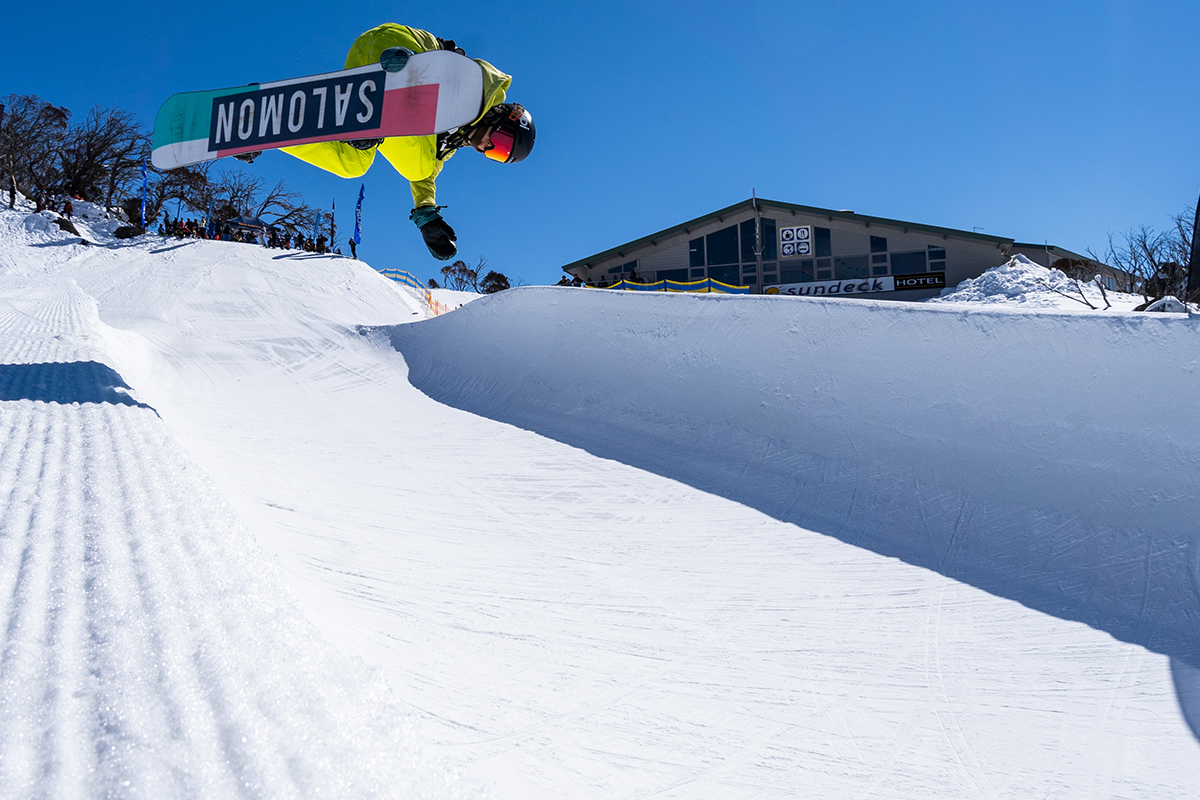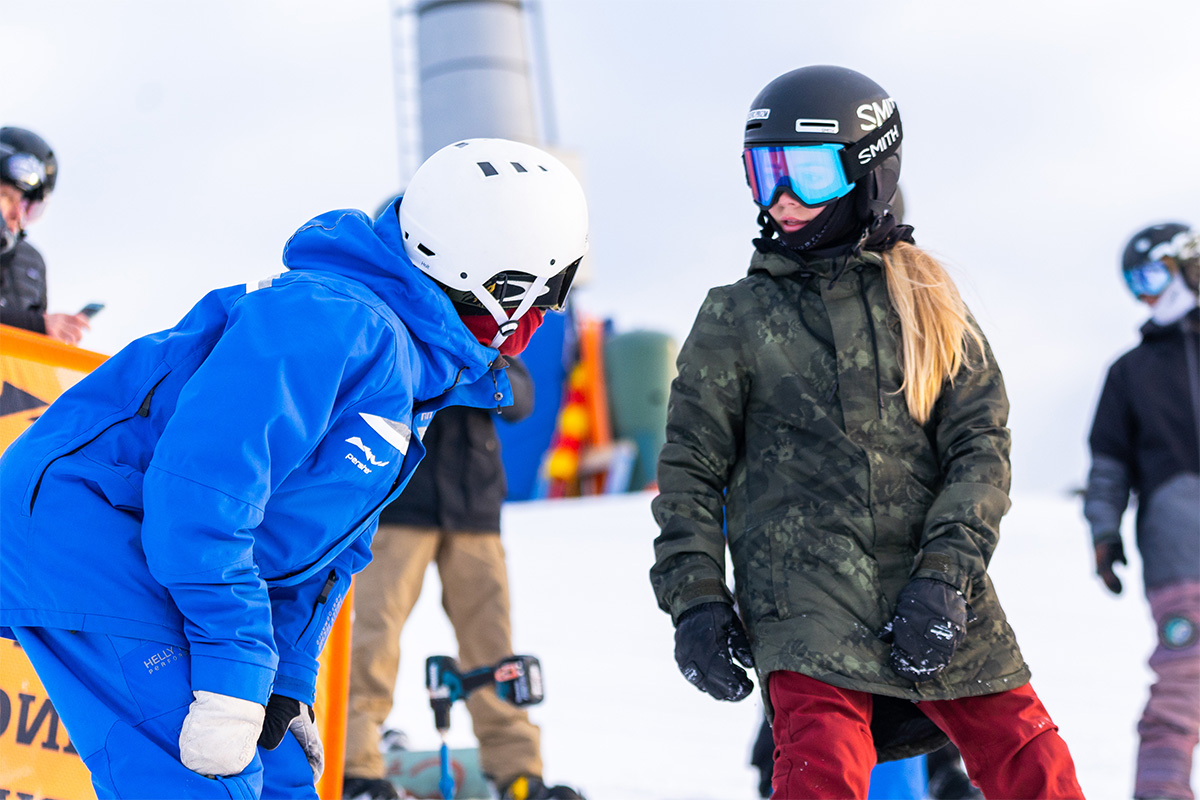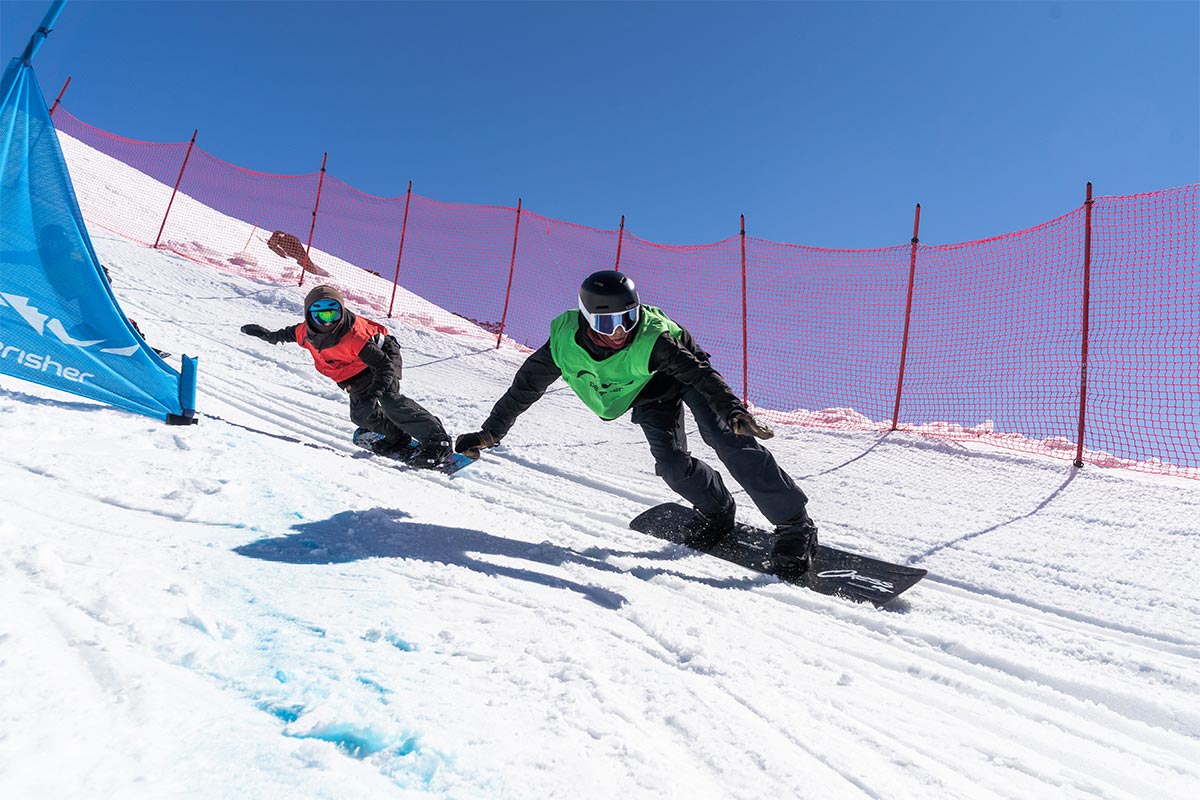 With an emphasis on safety, fun and learning the Winter Sports Club Snowboard program focuses on developing athletic snowboarding by enhancing versatility through all-mountain riding, skill development and gaining experience in a competitive environment.
In a safe, progressive environment the snowboard coaching team will develop the skills of our aspiring Park & Pipe athletes to learn tricks and develop tactics to put together competition runs. With access to Perisher's award-winning terrain parks, athletes will be inspired by and have a chance to train alongside international professional snowboarders training here in Perisher.
Aspiring Boarder-Cross athletes will enjoy exclusive access to Perisher's several boarder-cross courses and supporting race training facilities to develop their skills.
We have a great team of highly qualified and experienced coaches working with these programs who will provide well-rounded programming focused on the individual athlete to help develop all aspects of their snowboarding. Maximising time on snow with an emphasis on safety, fun and learning.
During the season, you will find updates about all training programs in our WSC Weekly Planner.
Part Time Team 8+ Years

The part-time team is perfect for young riders with strong all-mountain skills looking to take their riding to the next level. Training will focus on all snowboard disciplines: Boarder-Cross, Slopestyle, Big Air, Halfpipe, Giant Slalom and Free-Riding.

Training Schedule Overview:

The Part-Time program is set to commence on Saturday 4 July. The program includes weekends and selected training days during two (2) weeks of NSW school holidays (6-10, 13-17 July)
Throughout the season detailed training information can be found in the Winter Sports Club Weekly Planner.
Training & competition support is based on athlete participation & training dates may change based on competition schedules.
Please note: We are unable to provide training credits for any training days lost due to extreme weather events.

2020 Program Price: $3761

Please note: Winter Sports Club programs are currently not available for purchase.

Full Time Team 11+ Years

The full-time snowboard team will train disciplines of Boarder-cross and Park/Pipe. The full-time program is perfect for young adult athletes with solid fundamental skills and a desire to compete to be successful at all levels.

Training Schedule Overview:

The Full-Time program is set to commence on Saturday 4 July, typically including five (5) training days per week (weekends + 3 midweek days)
Coaching support during key events plus two (2) weeks of NSW school holidays (6-10, 13-17 July) are incorporated in the training regime.
Throughout the season detailed training information can be found in the Winter Sports Club Weekly Planner.
Training & competition support is based on athlete participation & training dates may change based on competition schedules.
Please note: We are unable to provide training credits for any training days lost due to extreme weather events.

2020 Program Price: $4767

Please note: Winter Sports Club programs are currently not available for purchase.

Equipment

The best point of contact for any new equipment purchase is your coach as they best understand your needs. However, as it is not always possible to touch base with your coach the following is a brief guide to setting yourself up for success through equipment selection.

Snowboards: Boards are matched to the rider based on the size of the rider (height, weight, width of the foot) and the intended purpose for the board. A freeride board is essential for all athletes in the snowboard programs. Even if Racing (SBX or GS) is your primary focus you will need a freeride board for most of your training. Race focused riders may opt for a directional board, which is stiffer and with a true camber profile which more accurately reflects the feel of a race board. Race boards should only be considered once you have reached a certain skill level. Prior to this, they may be harmful to the development of essential skills. Freestyle focused riders may opt for a twin board, which is softer and with a less aggressive camber profile.

Bindings: Ensure you have your boots with you when purchasing bindings. The sizing and shape of your bindings will be determined by what works best with your boot. Discuss your intended snowboarding with the salesperson as this will give them a clear indication of what binding is right for you. Softer more flexible bindings are more conducive to park riding while a stiffer more responsive binding has advantages in racing.

Helmet: All athletes are required to be wearing an approved Snowsports helmet during training.

NSW Active Kids

Perisher Winter Sports Club is an approved Active Kids Provider. Please redeem your voucher during the registration process.

Please note that vouchers cannot be redeemed online or after the purchase of a program. NSW Active Kids vouchers can only be applied to season long Winter Sports Club Programs.

Active Kids Vouchers are one time use and cannot be split between providers as per the terms and conditions provided from the NSW Government. If you have further queries in regards please contact us This email address is being protected from spambots. You need JavaScript enabled to view it.

For further information or to apply for an active kids voucher visit the NSW Active Kids Website.


Perisher's Winter Sports Club is recognised as a Snow Australia Affliated Pathway Program.